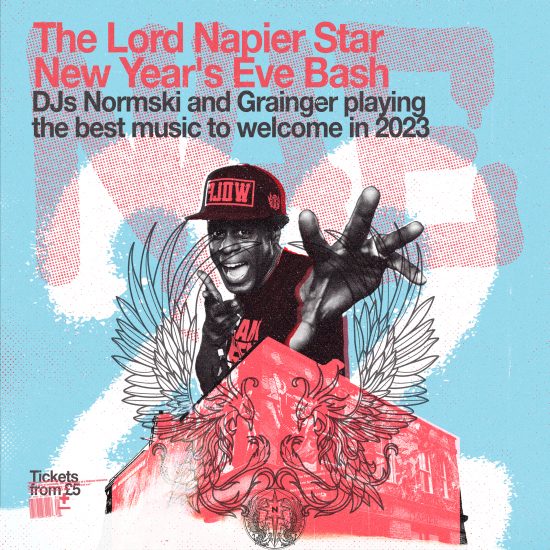 THE LORD NAPIER STAR NEW YEAR'S EVE BASH
Welcome in 2023 at the only and best boozer in Hackney Wick.
Grab your tickets now for our New Year's Eve Bash.
Starting off the night of celebrations, from 8pm we have DJ Grainger.
Then from 11.30pm all the way into the New Year and till we close at 3pm we have DJ Normski.
Expect all of the best music you have come to know and love at The Lord Napier Star as we dance our way into 2023. Say goodbye to 2022 the right way!
We will have a limited number of tickets available on the door.