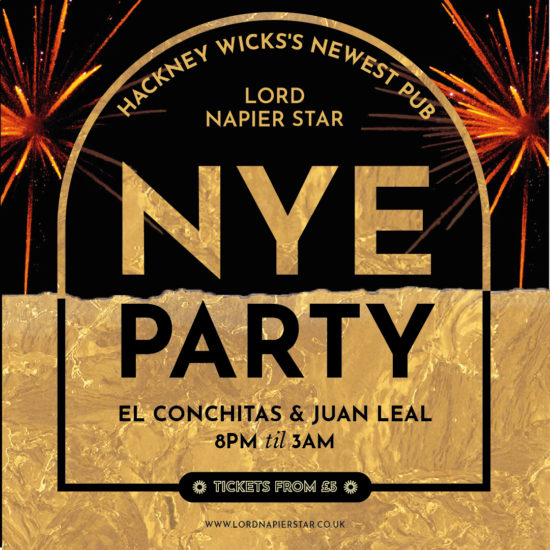 NYE Party @ Lord Napier Star
Fri 31st Dec - Sat 1st Jan
7:00 pm - 3:00 am
Hackney Wicks's newest and only pub presents the coolest and best NYE party. Get yourselves down to the Napier for beats, shots, and all-around shenanigans. Expect house and disco, confetti cannons, and the soundest crowd in East London!
El Conchitas: 20:00 – 00:00am (disco, 80's, fun)
Juan Leal: 00:00 – 03:00am (house, party etc)
A top-notch way to welcome in 2022 and our first since we re-opened.
https://www.designmynight.com/london/pubs/hackney/lord-napier-star/nye-lord-napier-star?t=tickets