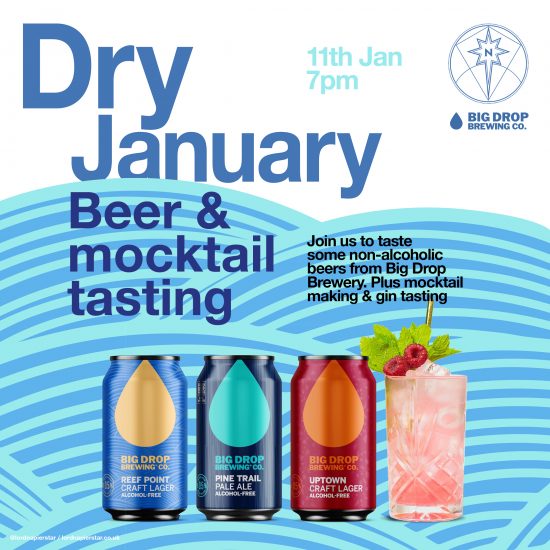 DRYANUARY BEER & COCKTAIL TASTING
Join us for a special tasting for Dryanuary On Wednesday.
We'll be joined by Big Drop Brewery and Ceders Gin will be joining us at the Lord Napier Star for a one-off opportunity to try a range of the best low and no alcohol drinks.
Big Drop beers will bring a selection of their beers for you to try. All with no alcohol.
Ceders will be making some great mocktails with different samples of their no alcohol spirits.
Great for giving you a mix of different ideas and lovely drinks to get you through Dryanuary.