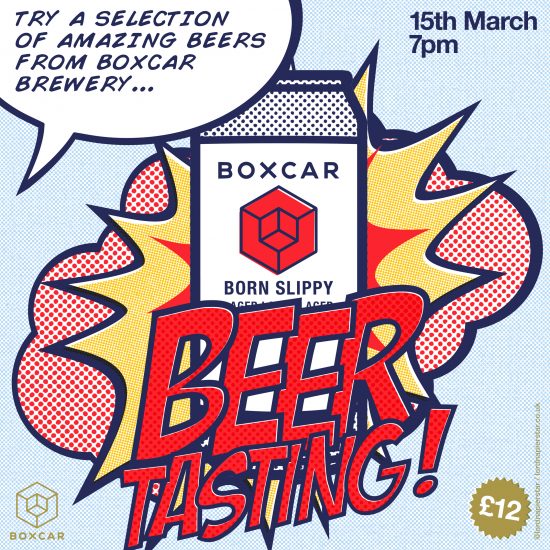 Boxcar Brewery Beer Tasting
The best and only boozer in Hackney Wick has another brilliant beer tasting event coming up this Wick Wednesday, March 15th. This month the featured brewery will be Boxcar Brewery. Try these amazing beers:
Born Slippy – 4.4% Lager
Table Beer – 3.0% Pale
Native Place – 4.6% Pale
DIPA – 8.0%
Psyched – 5.2% DDH Pale
Dark Mild – 3.6% Dark Mild
Tickets £12.
Grab tickets now.