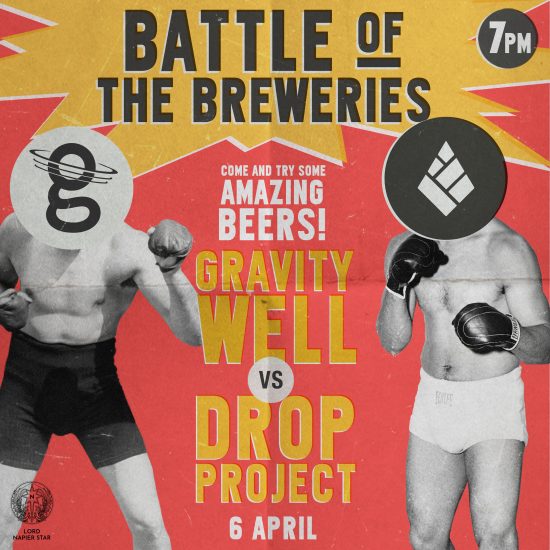 Battle Of The Breweries: Gravity Well v Drop Project
Thu 6th Apr
7:00 pm - 11:00 pm
Announcing our battle of the breweries April 6th from 7pm onwards, bring your cowboy hat and holster as these two great breweries battle it out for your taste buds. Let's get down and dirty with these guys. There can be only One.
Here are the featured beers:
Drop Project: 
Margarita Sour (this will also be available as a slushy from our margarita machine).
Scoff 3.5% Table Beer  – So much body with much less ABV.
Mirrorz 5.8% IPA – With Simcoe and Eukanot for the party punch bowl vibes filled with melon, citrus and stone fruits.
Gravity Well:
Energy Flash – 6.5%  – NEIPA packed full of Engima and Nectaron
Predictable Phase Arrays – 4.8%  – Pale with Citra, Strata, El Dorado
Stout – With all the roasty coffee goodness.